Back to Product Listing
Lochsa DK Hand Dyed Superwash Merino Yarn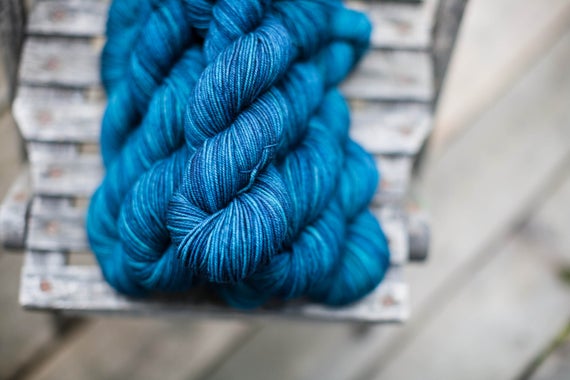 'December'
Superwash Merino
280 yards
4 ounces
DK weight
3 ply,
100% Product of USA
Perfect for next to skin wear.
There are 6 skeins in this dyelot. This colorway is repeatable. Navy over greenish teal.
Skeins pictured are skeins for sale- although all skeins were dyed in the same pot, due to the nature of hand dyed yarn some variation is normal. I do recommend alternating skeins if using in a larger project.
Hand dyed with low impact washfast acid dyes in my studio in North Idaho