Back to Product Listing
Hayden DK Hand Dyed Superwash Merino Yarn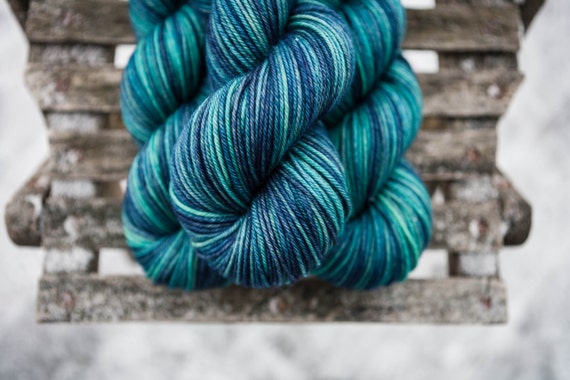 'December
Superwash Merino
280 yards
4 ounces
DK weight
Perfect for next to skin wear.
There are 8 skeins in this dyelot.
Skeins pictured are skeins for sale- although all skeins were dyed in the same pot, due to the nature of hand dyed yarn some variation is normal. Please note- there is more variation in this dyelot than normal. Every effort will be made to send the best matched skeins for your order. If you need more than one skein for your project, please be prepared to alternate skeins.
Hand dyed with low impact washfast acid dyes in my studio in North Idaho
Shipping overages for multiple skein orders will be refunded.