Back to Product Listing
BFL Tweed Hand Dyed Superwash BFL and Nylon Sock Yarn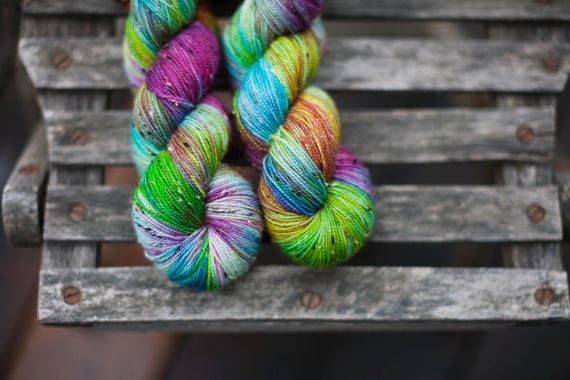 'Viva'
2 ply
85% Superwash BFL
15% NEP (nylon)
438 yards
100 grams
This color is One of A Kind
There are 2 skeins in this dyelot.
Skeins pictured are skeins for sale- although all skeins were dyed in the same pot, due to the nature of hand dyed yarn some variation is normal.
Hand dyed with washfast acid dyes in my studio in North Idaho
This is a one of a kind variegated colorway.